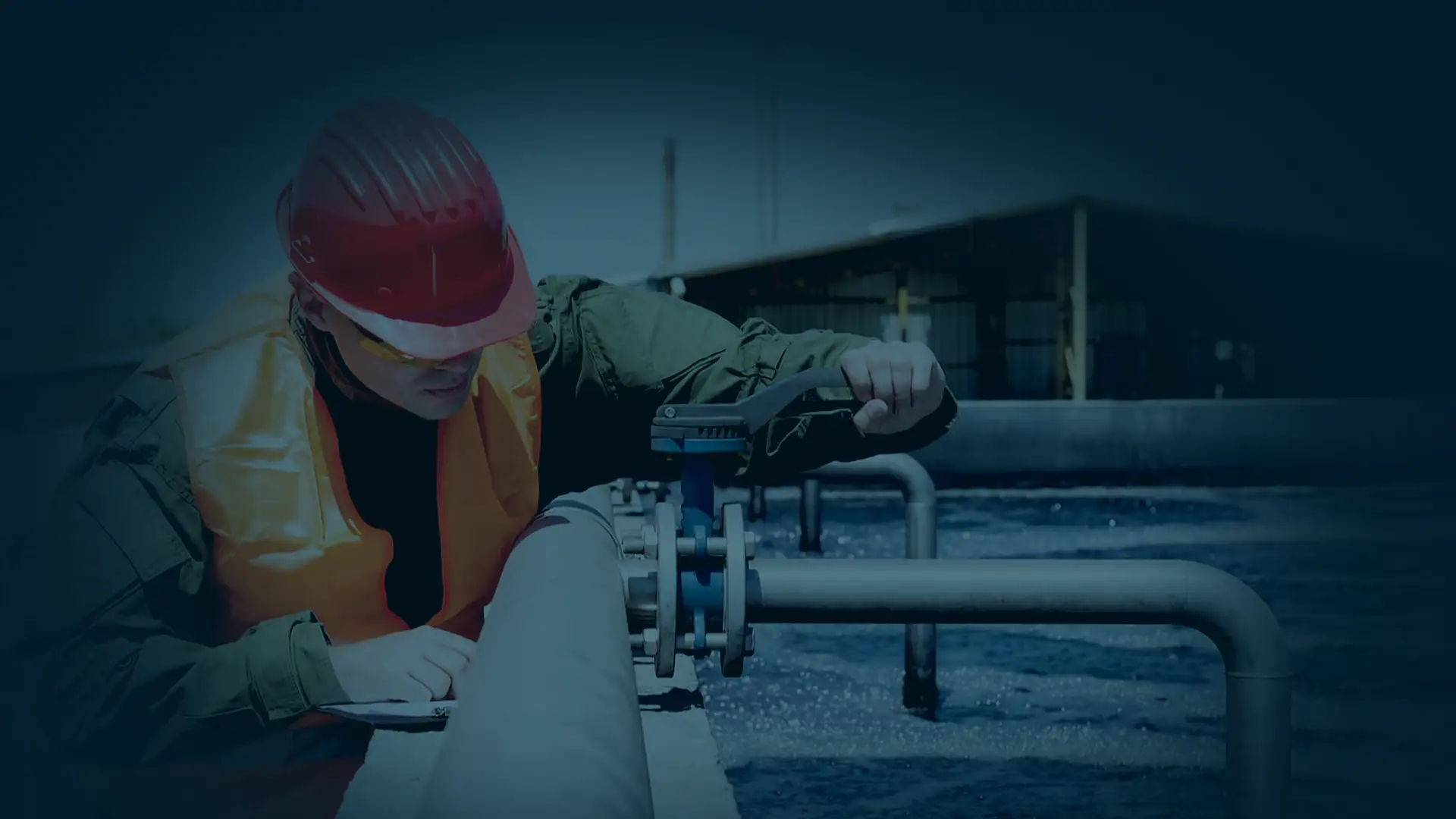 If your Raleigh home or business uses a water well, at some point you may need well repair to keep the well providing clean water and operating efficiently. Even the most diligent well owner can find themselves with poor water quality, especially those living near farms or areas with heavy rain overflow or fertilizer runoff.
Health can be jeopardized by poor well-maintenance. It is recommended to have a well inspection at least once per year to reduce the chance of a contaminated water well.
Did Your Well Become Contaminated?
There are a variety of factors that might lead to a well repair. Excessive rain can weaken the walls of the well or over time, the material used to create the wall barrier can deteriorate, leading to leaks or contamination.
Livestock living near a well can easily contribute to fecal contamination, and extreme care must be taken to avoid soiling the water table.
What Can a Homeowner in Raleigh Do about a Contaminated Water Well?
The well service professionals of A&T Well and Pump are capable of finding the issue at hand and providing the proper well repair quickly and efficiently. Our team can be reached anytime, day or night, to test and repair a contaminated water well system.
Is Your Home Experiencing These Water Well Issues?
Contact the water well professionals at A&T Well and Pump if you experience:
Discolored water
Sand or dirt in your water
A sudden change in water taste
Sinkholes in your yard
Pump continues to run
No water coming from faucets
Utility bills increase
One of the biggest culprits for a well in need of repair is a faulty well pump. In addition to these symptoms, any number of factors can contribute to the contamination or breakdown of a water well. It takes an experienced well repair professional to determine the extent of the damage and the steps necessary for remediation. We never guess what the problem is, and if we are still unsure what's causing the issue, we will use video equipment to inspect the well. Once we identify the issue with your well, we will provide you with the most cost effective solutions that will get your well running smoothly again.
You can't afford to use contaminated well water. Make sure you contact the water well repair professionals who can get the job done right the first time!
Well Repair FAQ's
How Long Will A Water Well Last?
Well water is considered to be a long-lasting and efficient way to supply large amounts of people with a steady flow of water. This means that there can be thousands of people relying on the well for their daily supply of water, but how long will a well last? There are multiple components to a well such as the infrastructure of the well, the water pump within the well, and the groundwater supply of the well.
Typically, a well pump will last roughly 10 years before it is in need of replacement but the infrastructure of the well and the groundwater supply will typically last much longer than that. There are wells that have been around for hundreds of years. Obviously, it is important to perform routine maintenance and well repairs on wells to make sure they are performing in a safe and efficient manner. You can typically expect that the water well in your area will last for many years as long as it is properly taken care of.
Well Repair Question: Can A Well-Casing Be Repaired?
A well casing is the shell of the pipe that pumps water from the groundwater reserve up into the reservoir tank. This means that in order to properly bring safe and clean water up into the reservoir it is important that the well casing is in great condition. It is possible for forces such as corrosion to damage the casing of the well, which can be difficult to repair because of how deep down the system is.
Our team can help diagnose the health of your well and put together an action plan in order to help your well, pump, and casing operate at the level it should be.
What Are The Different Types Of Wells?
When it comes to private wells that are used for drinking water there are typically three main types of wells. The first type is dug wells which is a well that is traditionally dug by hand with a shovel. This means the well is much wider in diameter compared to other types of wells but don't go nearly as deep.
The second type of wells are called driven wells which is constructed by driving a thin pipe roughly 50 feet deep into the ground. The driving piping is built with a protective lining called casing.
The third type of wells are called drilled wells which are typically constructed with the use of a drilling machine. Drilled wells can be thousands of feet deep and require strong casing to protect the well piping.

Josh W
Very helpful on a phonecall and gave me some advice i needed.

Ashley M.
Had issues with our water pressure, they came out the day after I called and got it fixed right up! No pushing to replace everything just what was needed! I would definitely use them again!

Mark D.
It was a Saturday morning when I called and tea and I could not have been more impressed.After two other supposed well companies came out and could not resolve the problem. Tyler came out with the screw compared to replace the well pump but instead his technician reviewed all the controls on the well pump replaced the controller and Harris back in business in 30 minutes and saving us thousands of dollars.I do know that I'll need to remove the well and have an updated and I'll definitely call auntie when that time comes!MD

Daniel S.
Our well pump stopped functioning midday on a Saturday and we had no water. I contacted A&T since I have used them in the past and they were out here within an hour. They diagnosed the issue and worked after normal hours on a Saturday in the heat to replace the pump. I would highly recommend Daniel and crew!

Brian B
Was having intermittent water pressure issues at my home with our well pump short cycling, called A&T first thing in the morning and they arrived within an hour. Replaced well pump, pressure switch and tank and in about an hour we were back in business all while working in the pouring rain.Professional, knowledgeable and friendly service at a fair price. Would recommend for no nonsense get it done work.

Truth S.
I contacted A & T in the morning and had a same day response. Stewart and David were both polite and knowledgeable technicians. They didnt try and upsale me anything i didnt need and had me up and running with a high quality submersible pump, new line and wire in just a couple hours for a very fair price. I highly recommend A & T. 50 star review not 5.

Domenic M.
Got a call from A&T Well & Pump they are coming to check out my well tomorrow for service and or maintenance as it has not been serviced in quite a while. Spoke with the owner a very nice individual. Will keep you updated on the service call.Good thing I contacted them. Found out the expansion tank needs replacing and the well pump needs work. They are returning next week to do the repairs necessary and fix issues. Thank God it still works so it is not an emergency fix.Will let you know how the installation goes when completed.PS: the owner came to inspect system. He is very knowledgeable and the price for repairs was reasonable.Would definitely recommend.They came replaced pump and expansion tank. Outstanding service professional service. Use this service they are the best.

Bill G.
Closed on a fixer-upper, 12 hours later we had no water. Called Tyler at 830PM and he was there the next morning. He and his crew had us back up and running in a matter of hours. We are grateful to him for his prompt service and professionalism. We highly recommend him and his team for any similar job!

Travis J.
I'm not one to leave reviews but it needs to be known that these guys are fantastic to work with. Called them Saturday morning and A&T was at my house within two hours! Tyler was able to diagnosis the issue and had a new well pump along with two expansion tanks installed by Monday morning. Prompt, efficient and reasonably priced. Customer service exceeded all expectations! High praise to this team.

King_Eric
Contacted A&T, they where very kind, and professional, they answered all my questions, no attitude, no fuss, very honest, and patient, and very, very knowledgeable. Definitely a Go-To Company. I am very pleased.

Vincent W.
Tyler came out to take a look at our well pump after it froze over night. Nothing could be done because it has to be totally replaced and the warehouse is closed until Monday or Tuesday at the earliest. We have had the worst luck with our house since we bought it in September. Out of the kindness of his heart he waved the fee for coming out, gave us heaters to keep the kids warm since our hvac is also not working and even gifted us some money to take the kids out for Christmas. He wished me a merry Christmas and went home to see his family after a 13 hour shift. Then, he called about 10 minutes later to ask us if he needed to come back and give us some drop cords for the heaters. This man is a God send. God bless you Tyler. Merry Christmas.

CPS S.
Top notch company here! Great communication, start to finish! Competitive pricing and high quality work! Highly recommend!

Magali R.
Thank you, thank you and thank you again. Drove 1.5 hours, found and fixed the problem. God bless you all abundantly. From Williamston, NC 12/23/2022

Adam P.
Besides their professionalism, responsiveness, and quality work, nothing else needs to be said about Tyler and A&T. Look forward to using their services for years to come.

Dan S.
This information that you have shared is absolutely great ...Thank you for this learning experience.

Andy J.
Saw that the well head in the riser was leaking. Called A&T before 8am and someone answered immediately. They had a repair crew out here by 10:30am and fixed the issue quickly. Very knowledgeable crew who were very helpful. I couldn't have asked for a better response time and better service. Great job!

Anhonestman123
Had a personal emergency question about my artisan well run off. Tyler was professional, helpful and, even stopped over my house just to consult me on the issue. He resolved it quickly. Def advise using this company for any well work.

Nona S.
I cannot say enough about how great the crew was that did our work. They were knowledgeable and friendly while keeping a very professional manner. They answered all of our questions. Showed us how and when to service filters and explained all the things a first time well run home owner needs to know. I'd highly recommend these guys whether in a pinch, or just needing some maintenance work done.

Chris G.
Fast service, fair price, friendly people. I highly recommend them and would not hesitate to use them again.

Kildare E.
AMAZING!!!! If Google could offer 10 stars I would!!! These guys are no joke when it comes to plumbing and professionalism. I'm out in Louisburg and I had serious water issues and A &T came through,gave us a quote and honestly the work that was done I was afraid i had to get another job to pay....BUUUUUT! The quote was the exact amount and if it weren't for covid I would've hugged these guys!! Excellent work! Thank you and you will hear from me again!! 👏🏾👏🏾👏🏾💯

Aimee L.
I am completely satisfied with this company! Prompt service, on time house call, friendly, helpful and professional staff. Resolved my well problems and gave good future maintenance advice. Absolutely would highly recommend them!

Ed W
Great company...I had to have a well tank replaced and am glad I found this company. I would highly recommend this company for any well related repairs. Prompt professional service at a great price!

Parker H.
Great service. Came out as soon as I called and fixed everything in just a few hours. The technician was great and prices were reasonable. Will definitely be calling again for any future problems with my well!!

a b
Super speedy service . Very professional and when there was a mix up with the billing Tyler personally fixed everything. Really great professional service, highly recommend.

Kimberly M.
I highly recommend A & T Well and Pump for all of your water needs. The owner is extremely nice, and cares deeply about his customers! Tyler (the owner) will make sure all your needs are taken care of. If you want someone that will go the extra mile, call A & T Well and Pump!

LEVR Studios L.
Outstanding service. A&T was fast to respond and was on-site, on time. The crew was fully prepared to deal with the issue and had the pump replaced quickly. They were respectful, kept the site clean and even jumped in to do some emergency repair work. Their prices were more than fair given the situation. Will certainly look to A&T in the future for installation, repair and professional services.

Bobby E.
Helped me get my water back up and running. Quick, professional...would recommend!

Mr J.
Had a pressure diaphragm rust through with a hole on the bottom filling part of my crawlspace up with 6.5 inches of water. Called on A & T Well and Pump to come and replace it, took them about 30 minutes and waited around to make sure the pressure was good in the house and everything was back to normal. Showed me a few things about the system so that I wouldnt be completely n00b about it and the system looks great and well, no pun intended, done!Went from a 36 gallon to a 44 gallon and the pressure in the house is very noticeable, so basically got an upgrade that i needed but didnt even realize that i wanted.If i have other issues of this nature, water heater, pump, hopefully not the pressurizer :o), I will definitely be calling them first.Called in the AM and they were able to make it out to my house the same day putting an end to our water outage.

Ron P.
My house had no water and this was the only business that answered my call after hours. The staff are knowledgeable and have lots of experience dealing with well and pump issues. Very easy to work with, and fair pricing. Will definitely call A & T again for future well or pump issues.

Jennifer M.
Great guys and honest work.. showed up right when they said they would and got my new well pump in fast!!

Chris F.
Very pleased with service I received from A&T Well and Pump. I would highly recommend.

Elizabeth D.
Highly recommend! Very responsive, provide quality work and fast service!

B N.
Replaced our pressure tank in 2014 and called them back to replace the well pump in 2018. Did a fantastic job and will recommend them to family and friends. Thank you for the quick response and quality work!

Bridget Rimpf W.
Great company, very responsive to requests, they work fast!

Raleigh Hidden H.
Great experience! Tyler was great, and he made the process easy and quick!

James S.
It's never good to wake up to a house without water, especially on New Years Day. The discharge line at our remote well site in the development had frozen and sheared off at the pressure tank. I called A&T at 8:00 am and Ted and crew were on site by 10:00 am. Replaced the pipe and tee fittings with solid brass in lieu of PVC and we were back in business by noon. Great work! Made sure everything was well-insulated by afternoon, especially with this prolonged cold snap. Note: I would have had to wait till the next day for anyone else to respond. A big thank you to Tyler and Company for the quick response and excellent service.

William C.
I am so thankful for Tyler and his team, they are excellent! They specialize in well pumps and repair, quick, professional and will explain the process and answer any questions you may have. I will never use anyone but them for this day forward. A+Look no farther, they are the best!

John B.
Best customer service ever. Looking forward to doing business with them again.

Samuel M.
I just wanted to extend my gratitude to Tyler for treating our water problem with the same level of urgency that we were feeling at home. They did everything they could to help us as fast as possible, and did a great job!

Leslie S.
The well pump at my house broke and they came and repaired it very quickly. They were friendly and courteous when I contacted them and they fixed it right away. They also helped me check the levels in my water to ensure the water was clean and safe for me.

Ryan H.
Tyler was great to work with! My family's farm well needed an emergency pump repair to prevent loss of water to Spring crops and livestock. We contacted A&T after 5pm and Tyler promptly responded and arrived shortly after the call to repair the pump system. The team thoroughly cleaned the work space and completed the job same day! I highly recommend A&T Well and Pump of Raleigh for water well issues.
×