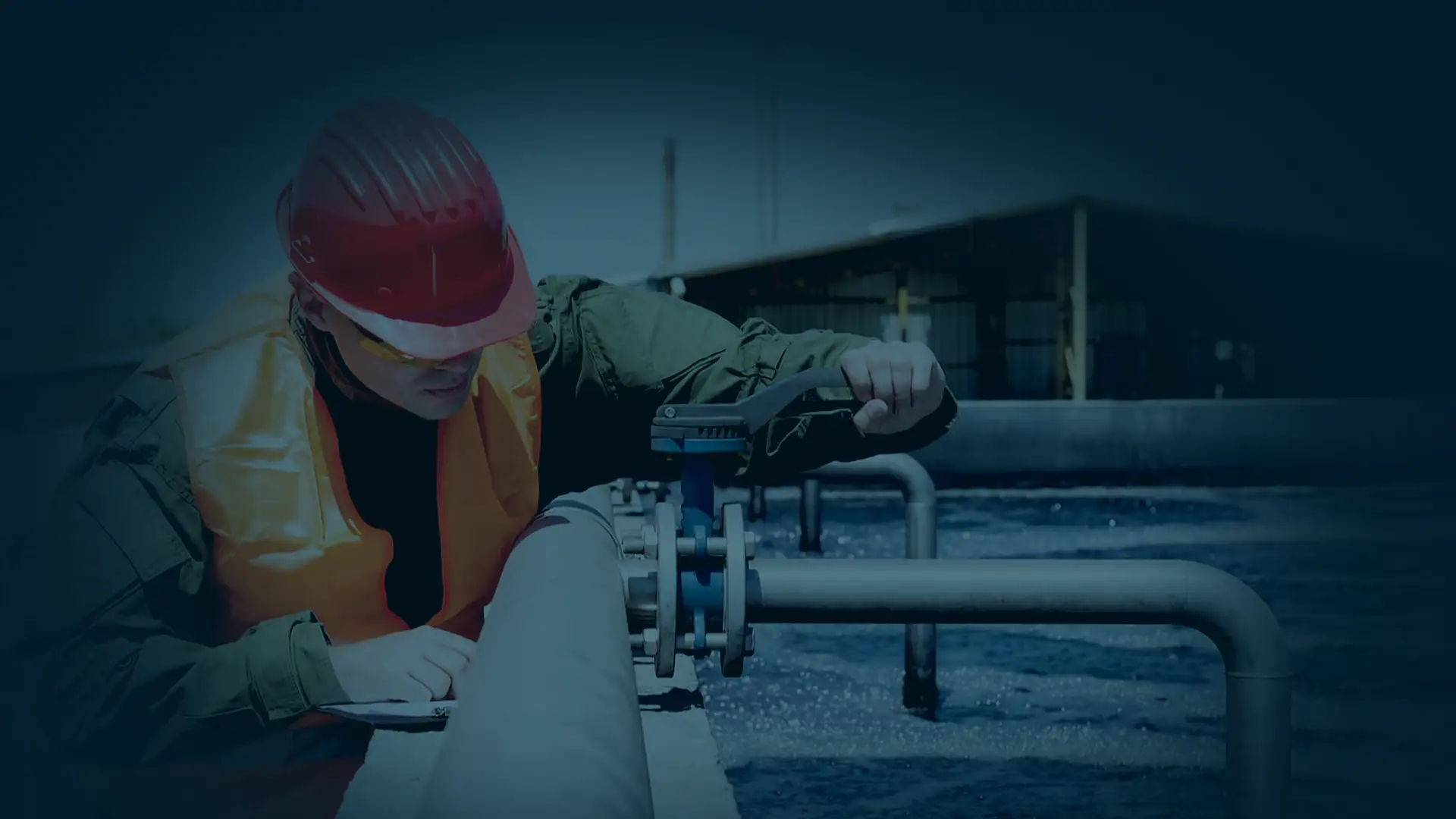 Taking advantage of natural sources is a great way to reduce your heating and cooling bill. We aren't talking about burning wood to stay warm, but rather using geothermal energy as a means of heating and cooling. Geothermal heating requires technology that works well with groundwater pump systems. In fact, if you are upgrading to geothermal heating, you may consider switching to well water also.
Read below to find out how environmentally friendly geothermal heating and well water can benefit your home and business.
---
Contact Our Geothermal Well Specialists Today For A Quote!
---
How Does Geothermal Energy Work?
The key to understanding why geothermal heat pairs up well with groundwater wells is the heat transfer loop. Geothermal energy works by transferring subsurface heat above ground. Well systems that get water from the ground transfer heat to the surface by pumping warm water up from an aquifer. The water can then be used in heating and other purposes.
Heating Using Geothermal Energy
Unlike traditional heating and cooling systems, which use electricity, gas, or oil to generate heat or cool air, a geothermal HVAC system uses the Earth's energy to power itself. The ground loop in a geothermal HVAC system collects energy from or releases it in the ground. All geothermal ground loops follow the same principle by exchanging heat between a fluid and the ground.
Geothermal heating is either open-loop or closed-loop. In a closed-loop configuration, the used water cycles back through the system whereas with an open-loop design, the used water leaves the system when it has expended its heat. The more common is a closed-loop system. A closed-loop system contains a continuous network of pipes buried underground that provides movement of a mixture of the water and refrigerant.
A well-based (or ground-source) open-loop system typically uses a single well and pump to take water from a pond, lake or water well. Then the water passes through a heat pump to provide warm air to your facility space. Once the heat pump extracts heat from the water, the water is then discharged to the surface or used elsewhere. If you have a business, this can provide opportunities for other efficiencies. Of the two kinds, an open-loop system is the lesser costly to set up.
Why Use a Geothermal Energy System for HVAC?
A geothermal HVAC system can provide a house with heating, cooling, and hot water with optimized energy efficiency. It can function as a furnace, air conditioner, and water heater. A geothermal HVAC system helps reduce your energy consumption and saves money due to its high heating efficiency potential--up to 500 percent. Aside from the initial costs of installation, the only costs associated with a geothermal system is the small electrical usage needed to run the HVAC system. Since the heat pump will not need to blow air over electric heat strips, the cost of running the system is less than that of a forced air furnace.
Some of the benefits of using geothermal HVAC include:
Lowers operating costs compared to other HVAC systems
Uses clean and renewable energy
Operates quieter than other cooling systems
Requires minimal maintenance and longer lifespan
Reusing Geothermal Waste Water for Businesses
Water pumped in a geothermal system may be suitable for business purposes that don't require potable water. An open-loop geothermal system can potentially produce more than 20,000 gallons of water per day, making it a great option for a business. However, if you don't need this volume or flow rate from the pump, your system design may need to provide a method to discharge the excess. Geothermal can be a great option for businesses that use municipal water for industrial processes or landscaping, for example.
We Provide Repair to Geothermal Systems in Raleigh
If you are experiencing issues with your geothermal heating or cooling system, call our Raleigh geothermal technicians at 919-291-4063 today. Our team will test your system and determine the cause of the problem. A&T Well and Pump is available all hours, day or night to fix your Raleigh home's geothermal system. Don't wait and freeze in the cold of night, when you could call our emergency service and have your heat up and running!
Heat Your Home with Thermal Energy
A&T Well and Pump are available for trenching, geothermal well drilling and creating your coil/loop system for your home.
---
Contact Us For Heat Pump Repair in Raleigh!
If you are interested in geothermal energy to reduce your heating/cooling bill or your geothermal pump system needs repair, call us today or to get a quote from our licensed water well pump professionals in Raleigh. We serve Raleigh and all surrounding areas including Garner, Wake Forest, Clayton, Durham, Knightdale, Fuquay-Varina, and more!